Customer Reviews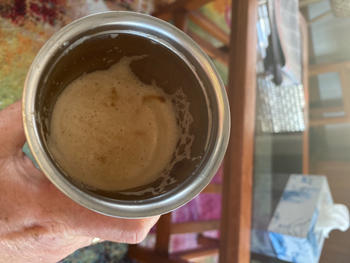 01/01/2021
Coffee goodness
I use the vanilla casein in so many ways but my favorite is in my coffee . I no longer use sweeteners I mix it with milk, instant coffee and top up with hot water ! Only way to have my coffee now!
Cherylann P.

Australia
04/02/2021
Protein levels on track
A nice healthy meal replacement and a wonderful protein hit.
Annette P.

Australia
03/03/2021
Vanilla Casein
Love the Vanilla Cream Casein Custard. Great product to use in smoothies and as a dessert. Goes well with Rockmelon. Good before bedtime if wanting a good nights sleep.
Marie O.

Australia
02/15/2021
Life Saver!!
I had a vanilla casein smoothie last night (first time user) and slept the best I have in weeks... I've been using the Collagen for over a year now, nice to have the variety.. time to buy the chocolate I think :)
Sally

Switzerland
02/03/2021
Casein Custard
Love it, gives any dessert this extra boost of flavour and thickness, my body loves it. Getting stronger by the minute. Thank you.
Marina C.

Australia
02/02/2021
Vanilla casein
I have casein for breaky with fruit It's a really good start to my day
Jo F.

Australia
01/02/2021
Litsa E.

Australia
01/02/2021
Collagen & Casein
I love both these products & use them nearly everyday. My hair & nails are growing well, my skin is looking good & i am slowly sleeping better
Robyn B.

Australia