Customer Reviews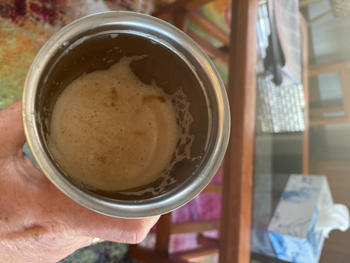 01/01/2021
Coffee goodness
I use the vanilla casein in so many ways but my favorite is in my coffee . I no longer use sweeteners I mix it with milk, instant coffee and top up with hot water ! Only way to have my coffee now!
Cherylann P.
Australia
01/02/2021
Litsa E.
Australia
01/02/2021
Collagen & Casein
I love both these products & use them nearly everyday. My hair & nails are growing well, my skin is looking good & i am slowly sleeping better
Robyn B.
Australia
01/01/2021
Pro pack vanilla casein
It's my staple nighttime intake, with warm LF milk. Delicious! It is helping my sleep improve, and my skin/body heal.
Alexandria C.
Australia
12/07/2020
Vanilla and chocolate Casein
After a week of taking vanilla casein before bed I found I had a more restful sleep and waking up refreshed in the morning. This hasn't happened for a very long time. The vanilla or chocolate Casein is great for sweet cravings and when you are feeling peckish
Annie S.
Australia
12/05/2020
Vanilla casein custard
Excellent!Mixed well tasted great . Delivery was very prompt and packaging excellent!
Claire C.
Australia
12/04/2020
Vanilla Cream Casein Custard
Love the taste Love the ease of use Love that it is another way for me to get my protein portion right Definitely a must have when I know I need a good sleep
Helen C.
Australia
12/02/2020
Vanilla custard casein
I love it, especially in an after workout smoothie. It makes me feel indulgent and energised.
Kelly L.
Australia